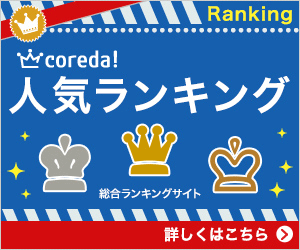 The old adage, "age is a matter of mind," has often intrigued me. However, it was not until I learned about Alzheimer's disease that I felt the full implications of the phrase.
On any given morning I can wake up feeling 16 … okay, maybe not 16, but at least 26. Then there are those occasional other mornings, when Mr. Arthur Itis (arthritis) is loud knocking at my body's door. At those moments, I swear I'm 86. However, regardless of how young or old I feel, when the radio alarm begins to blare, the body must move in forward motion. Sadly, this is where it all begins. Reality sets in when in route to the bathroom a wall of mirrored closet doors suddenly reflects my true image. I whisper "Ugh." Then the voice of reality screams, "56 … you are chronologically 56 years old." I scream back, "liar."
But somewhere in between, in a space between youth and wisdom, I lose track again. My weary frame sits on the edge of the bed and mentally makes a list: (1) I need to wake the children; (2) I need to make breakfast and pack their lunches; and (3) I need to walk them safely to the bus stop. There is no way, I'm 56 years old. I'm 36 years young and a mother of three school age children. Or maybe, just maybe I'm not. Could those last 20 years have just slipped away? The mirrors must be lying. If not, where has all the time gone?
The reality of the mirror is also very reflective of the person who has been afflicted with Alzheimer's. It has stolen their adulthood, the golden years, and the image reflected is indeed a stranger. For a person with Alzheimer's, time is a matter of mind. Their here and now is often our past and long ago. Daughters become mothers and sons become fathers. For the most part, they are in the prime of their life and the thought of having grown children or grandchildren is often inconceivable.
So, when your mother who has been diagnosed with Alzheimer's, yells out, "Help … someone is in my room" or "there is a stranger in the bathroom," it is the reality of the infamous mirror that is playing tricks. However, as unsettling as this may be for you, her call for help is her reality. You need to respond in a calming and loving fashion. Do not contradict her and declare that no one is there. She taught you better. She saw someone she believes to be real. At this joke, a confrontation is the last thing you need. So, assure her that you will take care of the situation. Calmly redirect her to a different room and attempt to involve her in a simple activity.
Note that full length mirrors tend to be the most offensive culprits. There is a life sized person from head to toe, starring at her. There is a life size person moving when she moves and being still when she is still. She does not recognize herself. Finally she cries out loud, "Who are you? Do not hurt me. Help someone, help me!"
Decorative mirrors or vanity mirrors are less offensive but can still cause a great deal of stress. The reflective image is not full bodied but can still be perceived as a threat. A woman or man with Alzheimer's could become combative at the site of this stranger.
Fortunately for me, my temporary loss of reality is always jolting me back to my real age. Unfortunately, a person with Alzheimer's has lost that ability. In their mind, they are much younger and they really do not recognize the person in the mirror. So if you are caring for a loved one with Alzheimer's disease, take stock of their surroundings. While it's best to remove these antagonistic objects, it is understandable that it may not be feasible. Therefore, be creative. Currently, there are many products on the market that can mask a mirror. Decals are also a good solution to break up the reflective images. Finally, you may even want to tape up a collage of favorite pictures for everyone to enjoy.