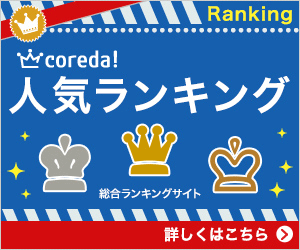 It's not in the least bit unusual for people with dementia to hoard things.
Take your Mom, for example. Nothing in her food cupboard but those 26 cans of beets she just bought on sale. And you know she doesn't even like beets.
Well, in the case of your Mom, she just noticed the picture of the beets on the can and thought to herself, "Oh look, plums! I love canned plums. And so cheap too!"
That's why she bought the beets, because she can't read and understand any more. And you can tell her as often as you like, and I'm sure you do, that they are beets, not plums. Save your breath. She won't remember. She won't believe you either because every time she looks at them, she thinks, "Oh look, plums! I love canned plums!"
Those beets? You're going to have to eat them, give them to friends on National Beet Day or donate them somewhere.
"Why would she do that?" you protest. Now we've already been through that, twice. More to the point is to try to understand on her terms what hoarding is all about. Hoarding and dementia are two separate things, often done by different sets of people. However, once you have dementia, you may start hoarding.
Or, go shopping, as the rest of us call it. Because, we know when to stop. People with dementia don't know when to stop because that is a rational decision. Being rational is hard for people with dementia because their particular kind of brain deterioration fragments their capacity to do step-by-step thinking and their short-term memory is –well — very short.
One sensible answer is to do your Mom's shopping or – if you don't, won't and can't – hire someone to go with her who has the shopping list.
Okay, but I hear you say – in that whiny tone I specially dislike from you – WHY hoarding? My guess is that it's a form of seeking emotional security through stuff. If your guess is that your Mom is trying to drive you crazy, I just say, "PSHAW!"
Think about it. Having dementia means: you don't feel safe, you know you can't remember, things don't make sense and life is out of control. It automatically steers someone towards actions that make them feel better – kind of like you and chocolate brownies.
I was a staff trainer in a dementia unit when I met Rosita, a tough little lady of 95. She had crossed the Rio Grande at the age of 18 and made her way into the US. She married and had babies who grew up into nine healthy children.
Rosita was a smiling woman with dementia. Her family seldom came to visit her. She went hunting for bears every day. Bears, cats, dogs, anything soft and plush.
Once I had to check in Rosita's room for her missing false teeth. I opened her bedside drawer and found a whole zoo of captured creatures in there. It was like a branch of Toys-R-US in Alzheimerland.
Rosita's life had not supplied many plush bears before. In her oldest old age, she just plain wanted them. For comfort. And why not?
But hoarding is not just beets and bears. I suspect it's whatever helps a person feel safe. We dementia caregivers know that one of the symptoms of dementia is a huge handbag empty of everything but three pounds of Kleenex.
With this, an old woman is ready to take on the world and feel safe about doing it.